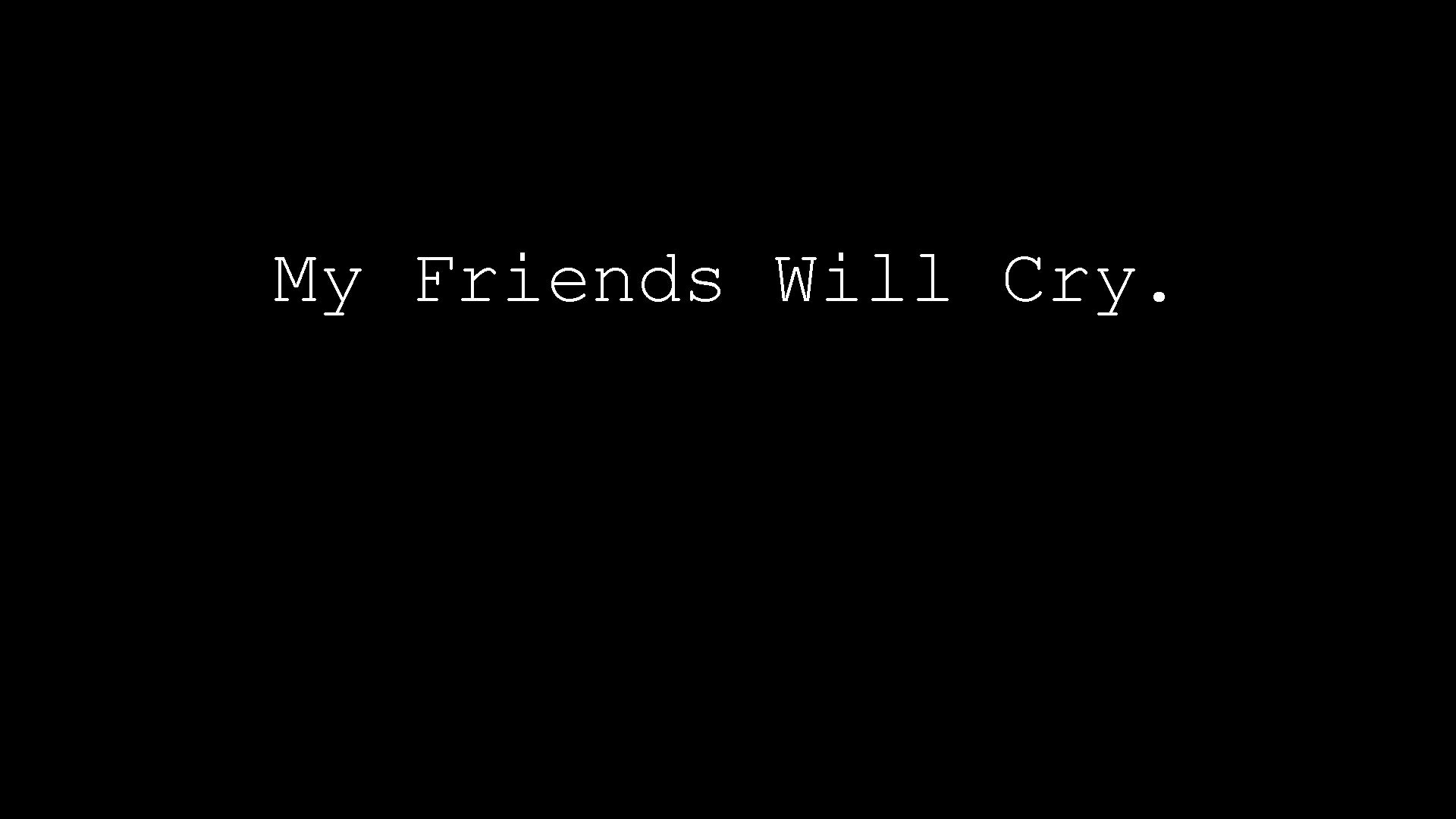 My Friends Will Cry. (VRGE Demo+)
A downloadable game for Windows
Uncover the secrets of this mysterious science facility. Power up your power-ups! Shoot some... things. They're shooting back at you, it's okay! Jump some things too, why not?!

This is the first game I've ever made. It's almost done, and the complete version should be available in Late 2017. This demo version isn't perfect, but offers several hours of game play (if you're not great at it), tons of secrets, and lots of NES-hard style game play. There are 2 bosses, but the second one is inactive, though you can kill it to progress to a portal that allows you to go back and explore more for those delicious secrets.

"My Friends Will Cry." Was borne of the desire to have my buddy struggle through a game, as we play games for Youtube, I am just terrible, and he laughs at my misfortune. So, I made this game so he could struggle. Clearly it is inspired by "I Wanna Be The Guy." However it is not nearly as brutal, and it also meant to be fun, not to troll you. I chose this style of game because it is something simple and would provide me much needed experience to learn from, and I sure did make a lot of mistakes that I have learned from.


A few things that people may like to know:
1. The completion percentage includes pretty much everything you can do in the demo, from killing bosses to collecting gems (There is only 1 functional boss, the second is a placeholder that doesn't put up a fight, but it counts too!).
2. Collecting gems adds the same amount to your completion no matter what the gem is worth as it is keeping track of the singles gems, not their power.
3. The blue gems in Room C9 are not retrievable in this demo, and are not included in the completion percentage, but hey prove me wrong!
4. I can make it to the end of the demo in 22 mins, and I can 100% complete the demo in 42 mins. The fastest I've ever seen a first time player ever make it to the end of the demo was at the Vancouver Retro Gaming Expo, where Marshall destroyed it and got to within 4 rooms of the end with 30 deaths, and 42 mins (we were allowing players only 30 deaths, admittedly they usually came much... much faster than 42 mins).
5. It is best played with a USB gamepad. There are keyboard controls, they are not customizable, however they will be in the final version. You can press TAB to cycle through the different control schemes available at any given time (Controller, WASD, Arrows), the start menu offers details on this. Some controllers don't seem to be compatible, if this is the case please let me know so I may investigate.

Coming to the Full Version:
-3x more rooms.
-More power-ups to aid in furthering the game, and helping with re-exploring
-Retro style cheats. (Will you figure them out?)
-5 total bosses
-Customizable controls.
Download
Click download now to get access to the following files:
My Friends Will Cry. VRGE Demo+ (0.1.6)
19 MB